Our ScalarHoney Cabin is a rustic Eco cabin, totally Green in the mountains built from natural materials the mountain has to offer including a quartz crystal mosaic floor to cleanse and heal body, mind and soul! We offer Pure Tsitsikamma crystal spring water, Organic Honeybush tea, Fynbos Honey, Fynbossie bath salts and herbal spices. Both sites are self catering and have fully equipped kitchens with a gas fridge/freezer, gas cooker and hot water. Our rustic outdoor cabin is situated on the riverbank with flowing river rapids and a rock pool on your doorstep, the cabin houses a kingsize bed and sleeper couch including linen and towels and sleeps 2 adults and a small child.
Normal Tariff R 750,00 pn per couple
subject to seasonal rates.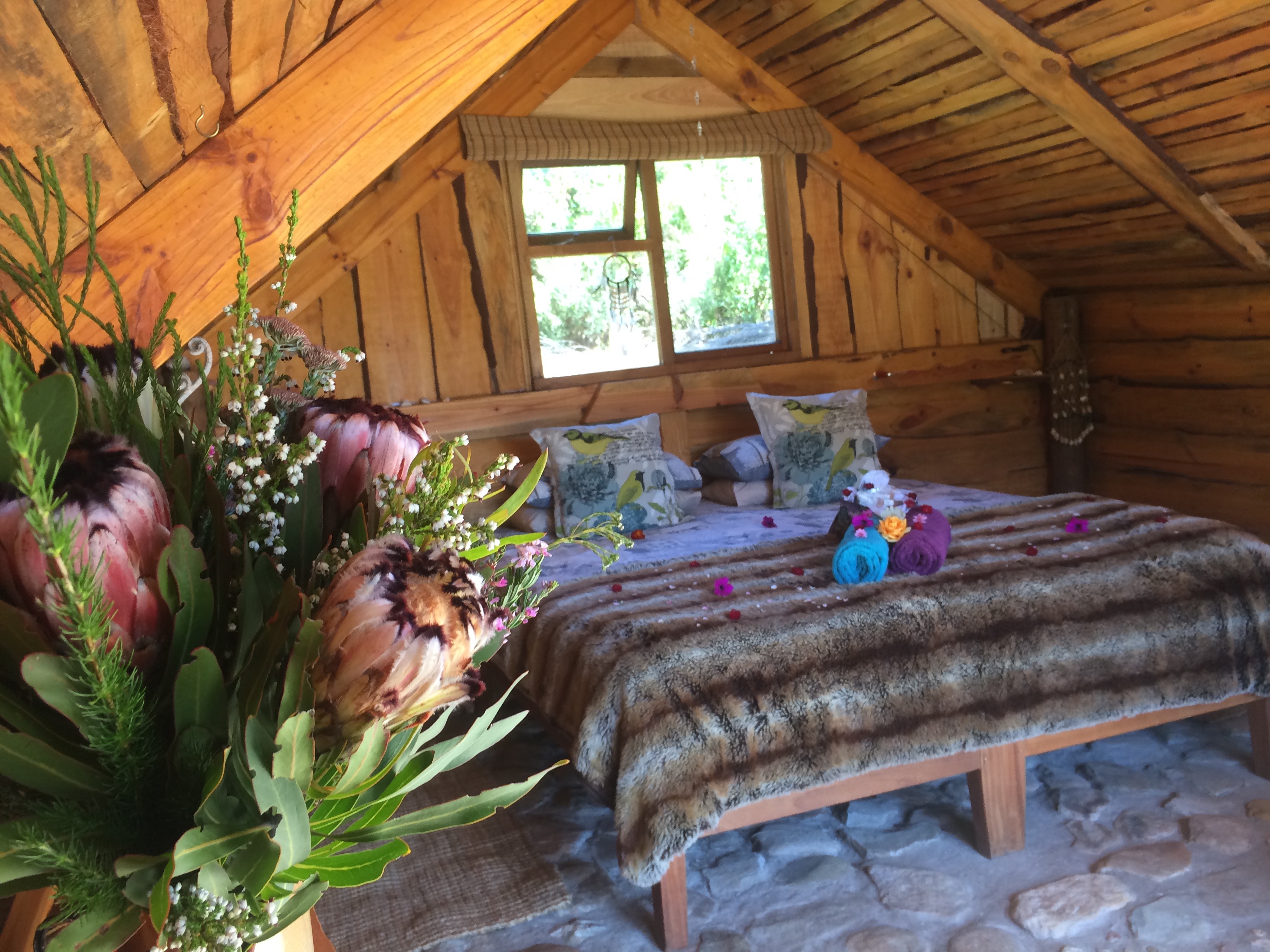 Kingsize bed
From the river.